Comment louer une voiture à Sauzon

?
Les loueurs de voiture sont situés au débarcadère de Le Palais.
C'est pourquoi, afin de répondre à vos attentes, nous disposons à l'hôtel de plusieurs véhicules disponibles à la location.
Location de voiture
L'hôtel vous propose la location d'un véhicule disponible à l'hôtel ou à votre arrivée au port du Palais.
Véhicule 5 places : 35 € la journée + 0.30 € / kilomètre
Véhicule 9 places : 75€ la journée + 0,30 € / kilomètre
Vous n'avez pas à faire de plein d'essence.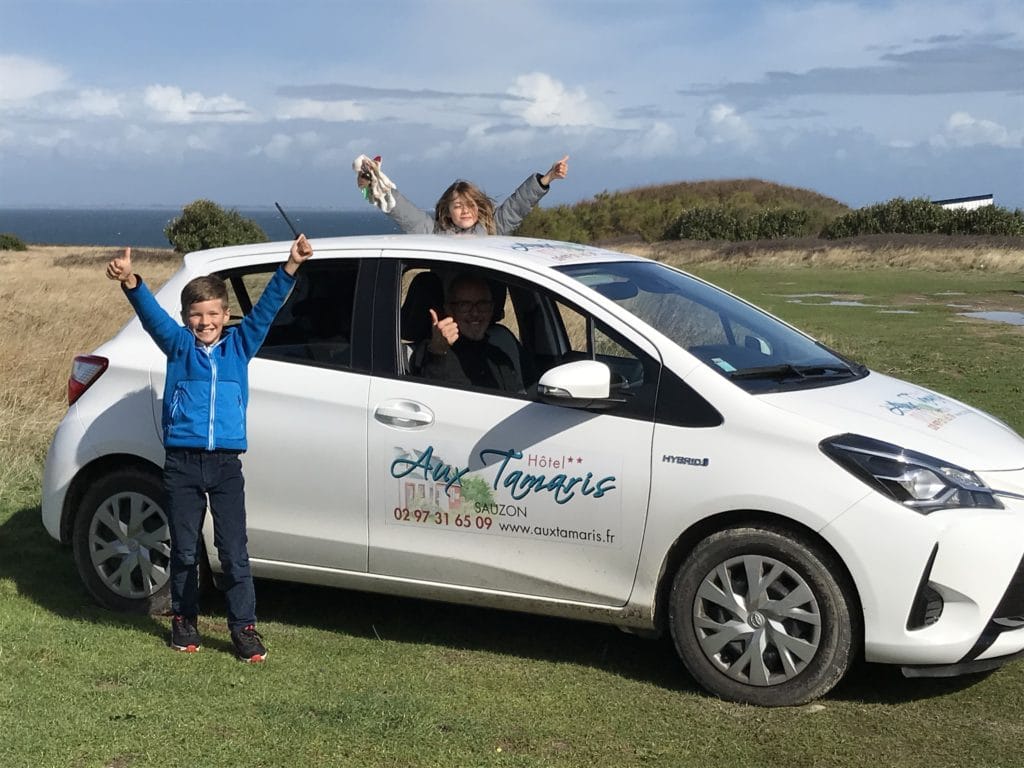 Location de vélo
A Sauzon
CYCLO LEISURE +33(0)297316717
Situé à 500 mètres de l'hôtel
At Le Palais
Our partner DRIV'IN is located at 30 meters out of the boat. The bikes are of the latest generation.
The rental company offers to keep your luggage in storage in order to enjoy Belle Ile as soon as you arrive..
Left-luggage office : 1 € per baggage to be paid to the rental company.
The hotel provides transfers for 8 €.
DRIV'IN : +33(0)297314646